The project: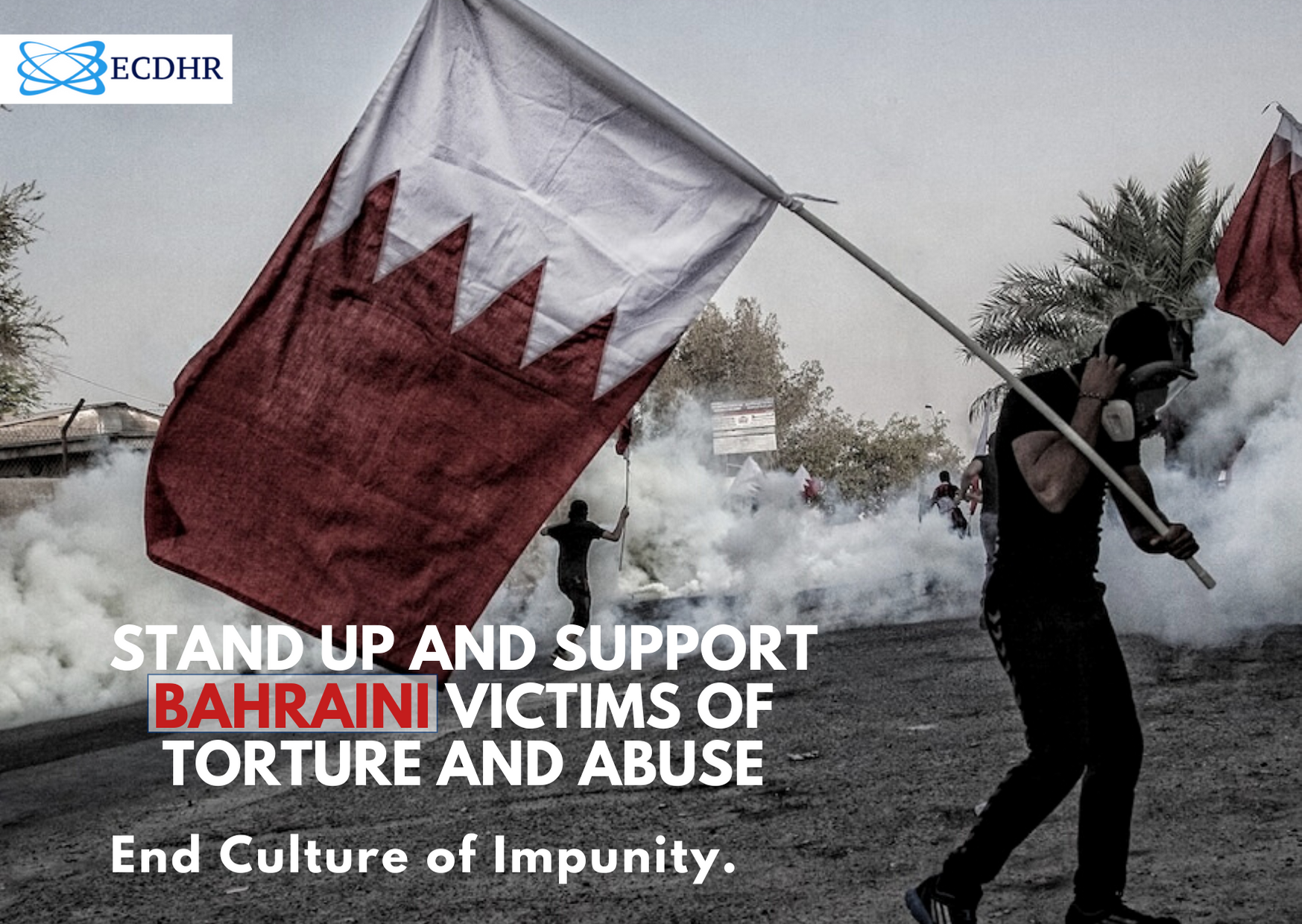 We, the European Centre for Democracy and Human Rights (ECDHR), are launching a legal campaign to end impunity in Bahrain for systemic and widespread human rights abuses. We will be calling on the EU to impose sanctions on human rights abusers and to send a message to the Bahraini Government that continued breaches will not go unnoticed nor unpunished by the international community.
The EU Global Sanctions Regime, also called the EU Magnitsky Act, provides us with a new opportunity to place prominent human rights abusers on a sanctions list. There are a range of different measures available as part of sanction packages including travel bans and the freezing of assets. We are also hoping to pursue sanctions in different jurisdictions such as the UK and the USA. To help us with the legal submissions, we are counting on the legal assistance of international counsel based in the UK, Michael Polak of Church Court Chambers and Annahita Moradi of One Pump Court.
The reasons behind the campaigns
Since the 2011 uprising, the human rights situation in Bahrain has worsened. The government has systematically repressed any dissenting voices and has consistently breached people's fundamental rights to freedom of speech and freedom of assembly and association. The Government's crackdown on political opposition and human rights activities has been marked by the widespread use of torture and judicial harassment. Anyone who dares to speak up against the Bahraini regime faces arbitrary arrest and detention, torture and inhuman treatment, and they are also often prosecuted on spurious grounds. 
The pathway to repression for political activists and human rights defenders usually starts with a warrantless arrest often characterised by physical violence and intimidation. Once the individual is arbitrarily detained, torture, both physical and psychological, will then be used whilst they are detention with none of the safeguards one might expect for individuals in that position.  This torture is used to secure false confessions for use in grossly unfair trials before partisan judges where a conviction is an inevitability. The sentence which follows can range from a few years in prison, to a whole life sentence, and even to the imposition of the death penalty which is used as a tool by the regime to eliminate all opposition and community leaders who oppose the Bahraini regime
Even after the moment an individual is sentenced to an unwarranted and unjust sentence of imprisonment, their lives do not improve as time spent in prison is marked by severe ill-treatment such as the denial of healthcare, incommunicado detention, and prolonged solitary confinement. 
The Bahraini Government operates within a culture of impunity as they control the judiciary, police, and press. They know that they can commit these unforgivable serious human rights abuses with complete impunity and that the responsible officials will not be held to account through an impartial or effective investigatory or judicial procedure. Faced with this complete impunity the level of abuses against the people of Bahrain continues to worsen.
The international community has repeatedly called on the government to respect fundamental rights and to institute the necessary reforms. A recent example is the European Parliament Resolution on the Human Rights situation in Bahrain which was overwhelmingly adopted in March 2021. 
We need to continue to pressure the Bahraini Government to put an end to its repressive stance on human rights. We need to end impunity for those who commit these terrible acts against brave but vulnerable human rights defenders in Bahrain. We believe that by imposing sanctions on prominent individuals who are responsible for this repression, we can clearly demonstrate that there are consequences for human rights violations and that impunity can be countered, but we need your help to do this. 
Our Crowdfunding
This campaign involves substantial costs and without your support we cannot move forward. We are fundraising to engage the two international counsel mentioned above. The costs will pay for evidence-gathering, legal research, the drafting of legal submissions, the presentation of the submissions to EU institutions, and all other campaigning efforts. If you want to help us in reaching such a goal to launch this case, please visit our fundraising page and share this with your friends and contacts:
GoFundMe Page
As a small organisation, with limited resources, we need additional funding to be able to undertake such a demanding but important project. With your help, we can ensure that perpetrators of abuses are held accountable as they should be.